Sven Vath: The Techno Die Nibelungen -The sound of the sixth season Tour,The End London
Picture of Luca Aquilanti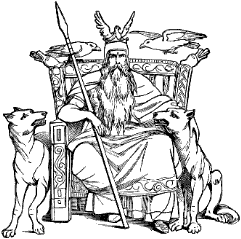 The last king of the Nibelungen, the Godfather of Techno music, was the protagonist of a sensational performance, playing for nine consecutive hours in The End Club, London on Saturday 11th of Mars.
The DJ, proclaimed by the crowd as the real party master, come back in London for the long tour around the world Cocoon 2008 .
The tour the Sound of the sixth season arrives in U.K. for only one date after having brought him to Eastern Europe and as faraway as Brasil, Argentina, Colombia and Japan.
Sven Vath is the epitome of the German global player. His name is inseparable from the German club scene of the nineties. Vath's albums like Accident in Paradise and The Harlekin, The Robot, & The Ballet Dancer are landmarks of contemporary electronic music.
Sven is a wizard of the console and German old school music, played only with the turntables and a mixer. He produces vibrations that captures the crowd in a fools dance, a primordial ball around a a virtual fireplace.
Vath works as a craftsman of the console, forging sounds in the studio's loneliness and introducing his creations in the music market, always on the lookout for out all the possible ways that his music can develop.
The guy from Obertshausen was the first club DJ in Germany to produce and to market himself, he started to create more than one label, and in 1998 he opened the centre of German Techno Music, The Cocoon Club, in Frankfurt.
German DJ/musician Sven Vath is truly one of the driving forces behind modern electronic music. His label, Harthouse, is responsible for unleashing many highly creative artists, including SpiceLab, Hardfloor, and Speedy J. As a DJ, his legendary marathon sets have received acclaim around the world.
The energy generated in Sven performances makes him unique, he is a passionate believer in the power and art of Techno, because its percussion sounds throbs straight into of people's hearths.
The master Vath is lashed with the umbilical cord to his crowd and when Sunday morning at half past seven the dancers asked him for an extra performance, Sven put the console on again and wore the headphones for another ten minutes of crazed dancing.
The specialized press said about him in 1995: Sven is without exaggeration Europe's number one DJ, an holy man and big chief of European Techno.
The tour is running until the summer when Sven has his yearly stint in Ibiza for the summer Cocoon club in the Balear island and if you want to you take part in one of the most sensational Techno marathon check it out this web site:
(http://www.cocoon.net/)
Written by Luca Aquilanti